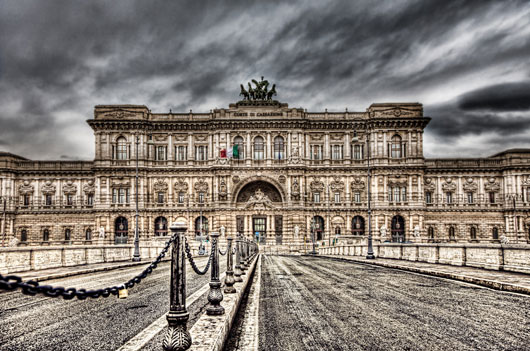 Only Italian firm to deal exclusively in the real estate sector.
We believe that in a world of constant and increasingly complex evolution the only way to excel and offer its customers only highly qualified skills is to choose to self-limit its operations to a small part of the immense civil sector, the sector real estate note.
In a globalized world we have chosen to sectored our business, but at the same time, taking advantage of the communicative potential of that globalized world, where the transmission of data, documents or information is in real time and with increasingly large mode, where it matters a lot more competence of who manages and directs a particular deal, that its material, physical presence in a certain place and at a certain time, we have gradually expanded our range to the whole country and we are developing the same even in ' within the EU increasingly integrated into the national one.
A sector as real estate that even though it is one of the great milestones of our country (it is well known to all the marked propensity to save of the Italians, and in particular the strong propensity to invest in bricks and mortar), was and still is to On the one hand a sector underestimated in terms of technical and other legal sector hyper exploited from a tax perspective to heal the state accounts.
The knowledge of this area by our means so that we can guide our customers on the one hand to the best use of its property portfolio, with the advice and drafting contracts typical and atypical, in fact, also through fiscal leverage over that the most effective means of legal protection we allow them to obtain a greater profit than its investment property and this is in the acquisition phase (also in the real estate auction) and in the exploitation of the ordinary, the other in the process of litigation we allow them to defend, very effectively, their property distrained in executions estate, arriving in time to transactions absolutely favorable in their interest.
Contentious activities which also includes all actions to protect the ownership or possession (even this matter in which the studies and publications of the distinguished founders and predecessors of the Firm date back to the first half of the last century as can be seen by clicking on the "Catalog of National Library Service "), to protect the landlord or the tenant (evictions for the most complex cases of contracts not registered or its opposition even dilatory, illegal occupation, liberation with rapid and effective instruments of property held as a result of preliminary contracts not fulfilled etc.).